George
By Alex Gino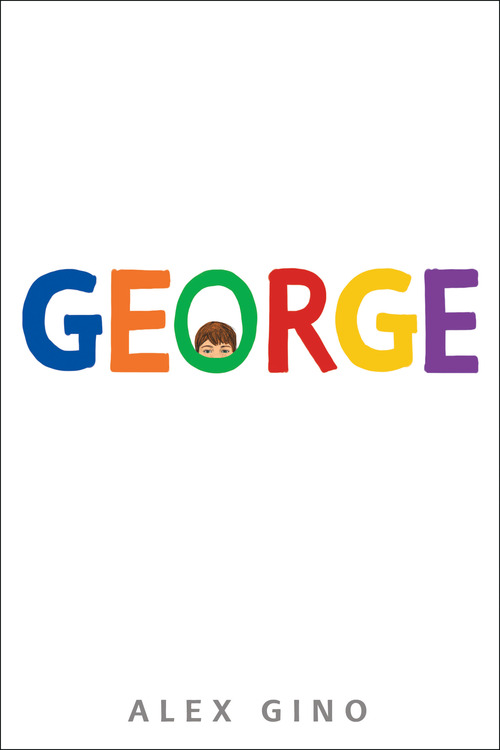 Summary
"When people look at George, they think they see a boy. But she knows she's not a boy. She knows she is a girl."
George has always known that she was a girl even though she physically looked like a boy. She just couldn't explain it. After doing research George discovers that she is transgender. George's entire grade is participating in putting on the play, "Charlotte's Web." George's heart aches with desire to play the lead role, Charlotte. Together with her friend Kelly they come up with a plan so that George can play Charlotte.
My thoughts:
I am glad to see another book about transgender children. I originally thought from descriptions of the book that the plot sounded extremely similar to Amy Polonsky's book "Gracefully Grayson." As such, I assumed that the book would revolve around the same type of things. I was mostly wrong. Although the desire for George to want to play Charlotte in the school play was a central point this book is about much more.
SPOILERS AHEAD
George and her friend Kelly simply use the play as a means for George to let everyone know that she is a girl. George is actually targeting her Mom more than anyone else in the audience. She had previously told her Mom that she was a girl and she just brushed the issue to the side. She first thought that George was gay or just going through something temporary. She even laughs telling George that she was indeed a boy because of the body parts she saw when she changed George's diapers as a baby. I believe she laughed it off at first merely as a coping mechanism for herself as a parent.
On the other hand, George's brother's reaction is very nonchalant. He simply says, "Weird. But it kinda makes sense. No offense, but you don't make a very good boy." I love that this is so simple, and yet exactly something that an older brother who loves his younger sibling would say.
I'm very happy that this book does a couple of things that no other book has done (to my knowledge).
1.

I'm glad that Alex Gino uses the pronoun "she" from the very beginning when speaking about George. Because this book is written from her perspective, it wouldn't make sense any other way.
2.

The author also uses the word transgender, something that Gracefully Grayson did not. I think it is important to use the correct vocabulary. When someone, especially a young child, feels different I believe having the correct vocabulary and words makes a difference.
3.

As soon as George puts on Kelly's borrowed clothes and finally sees herself in the mirror, she fully realizes she is who she has felt like for so long, a girl. When this happens her name for the remainder of the book is Melissa, her chosen female name. Both Melissa and Kelly refer to her as her new name and it is a powerful statement of writing.
4.

Most importantly, Alex Gino, the author is a member of the LGBTQ community. They specifically identify as genderqueer. I believe this is especially important because it makes the writing come from a position of authority. No one better to know what could be going on in the mind of a transgender child than someone who has been through similar situations and has thought and questioned themselves the same way.
In respect to that, I know and will state that I do not have firsthand experience in these matters, and that I am just an onlooker with strong opinions of diverse inclusion in children's literature. As always, feel free to enlighten me to things I do not know or understand as I will always be open to learning about new things through the experiences and opinions of others.
I would recommend this to upper elementary and middle grade readers.