Very recently, this summer in fact, I have dipped my toe into the world of comics. My husband got me hooked and now we make a weekly trip to a comic book store to see if our favorites have published a new issue. We also love to look at new series and decide if they intrigue us enough to swipe them off the shelves.
I've decided that I would like to share what I have been reading in the comic world. Upfront I'd like to repeat that I am new to this world, therefore I am in no way an expert. Also, because I am "just dipping my toe," I have only really got into a couple of series for the moment.
Right now I am enjoying comics with kick ass female leads.
Particularly, I am in love with Ms. Marvel (Kamala Khan) and Captain Marvel (Carol Danvers).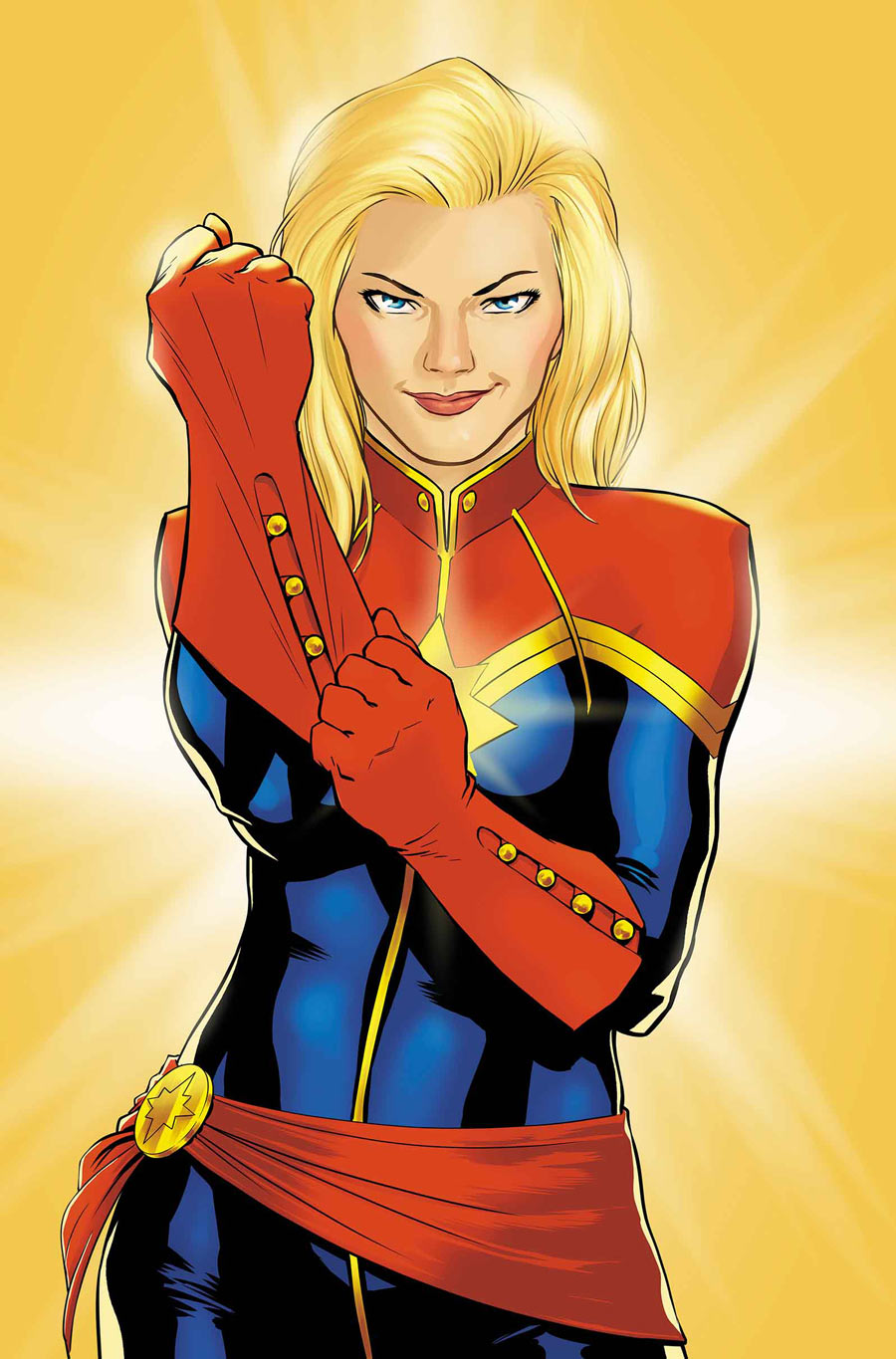 Kamala Khan a.k.a. Ms. Marvel is a Pakistani American growing up in Jersey City. Even before she becomes Ms. Marvel she is struggling with identity issues. The fight between wanting to be a normal American teenager and the deeply embedded morals and values of her faith are in an ever constant struggle. This struggle becomes even harder after coming in contact with a mysterious gas that gives her abilities that no normal human should have. Kamala sees it as her responsibility to defend her friends, family and her city as Ms. Marvel.
In the newest series of Captain Marvel (a character with a long history) we meet Carol Danvers, who had recently been Ms. Marvel. She is a pilot in the USA Air Force and part Kree. In the newest series she is working as an Avenger in outer space. I love Captain Marvel for a couple of distinct reasons. She refuses to be reduced to "just a woman" and requests her enemies to call her by her rank of Captain. She is also a huge nerd! She makes references to pop culture all the time, most notable is Star Wars. For example her cat is named Chewie!
I never thought I would enjoy comics, but here I am. I expect to branch out into other series as I continue down this path of awesome new experiences! Any suggestions would be welcomed! I am currently reading Bombshells #1 from DC Comics.